By organizing your meetings at the Maison de la Mécanique,
success is guaranteed!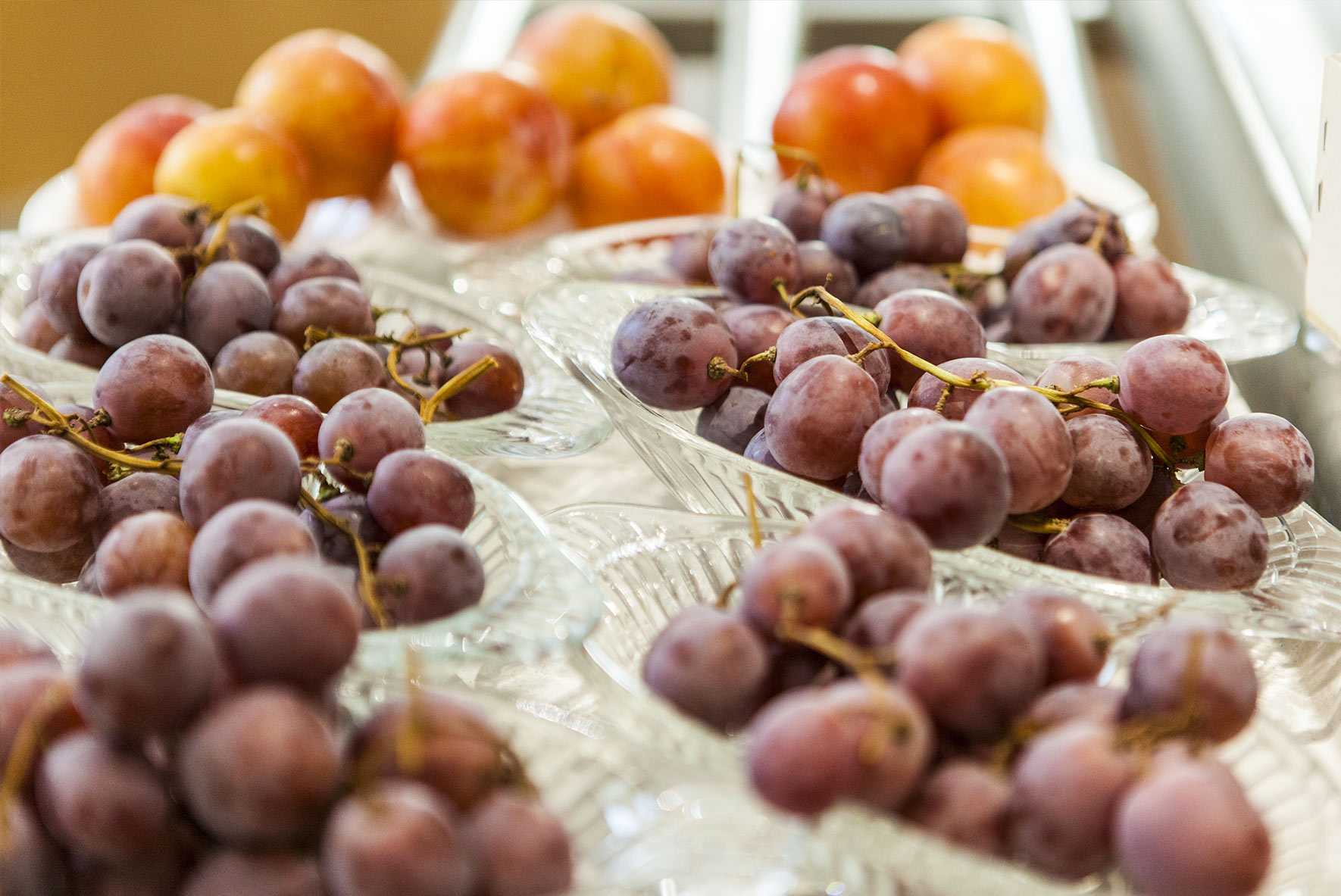 Fully customized meetings : we offer a large range of customized meeting rooms.
Whether for a conference, a technical or creative meeting or a board of directors, our standard and equipped rooms at the Maison de la Mecanique will meet your requirements.
Our premises include rooms for 6 to 60 people, shared space, an auditorium with over 200 seats and two 14-seat war rooms.
Meeting rooms with full technical assistance : full equipment and necessary services at your dispostion on request
All the rooms and different spaces are equipped with telephone lines.
A complete technical control room (audio and video) is available at the Maison de la Mécanique with an audio, video and IT technician available if booked in advance.
A generator prevents potential power cuts, namely during press conferences and your strategic meetings.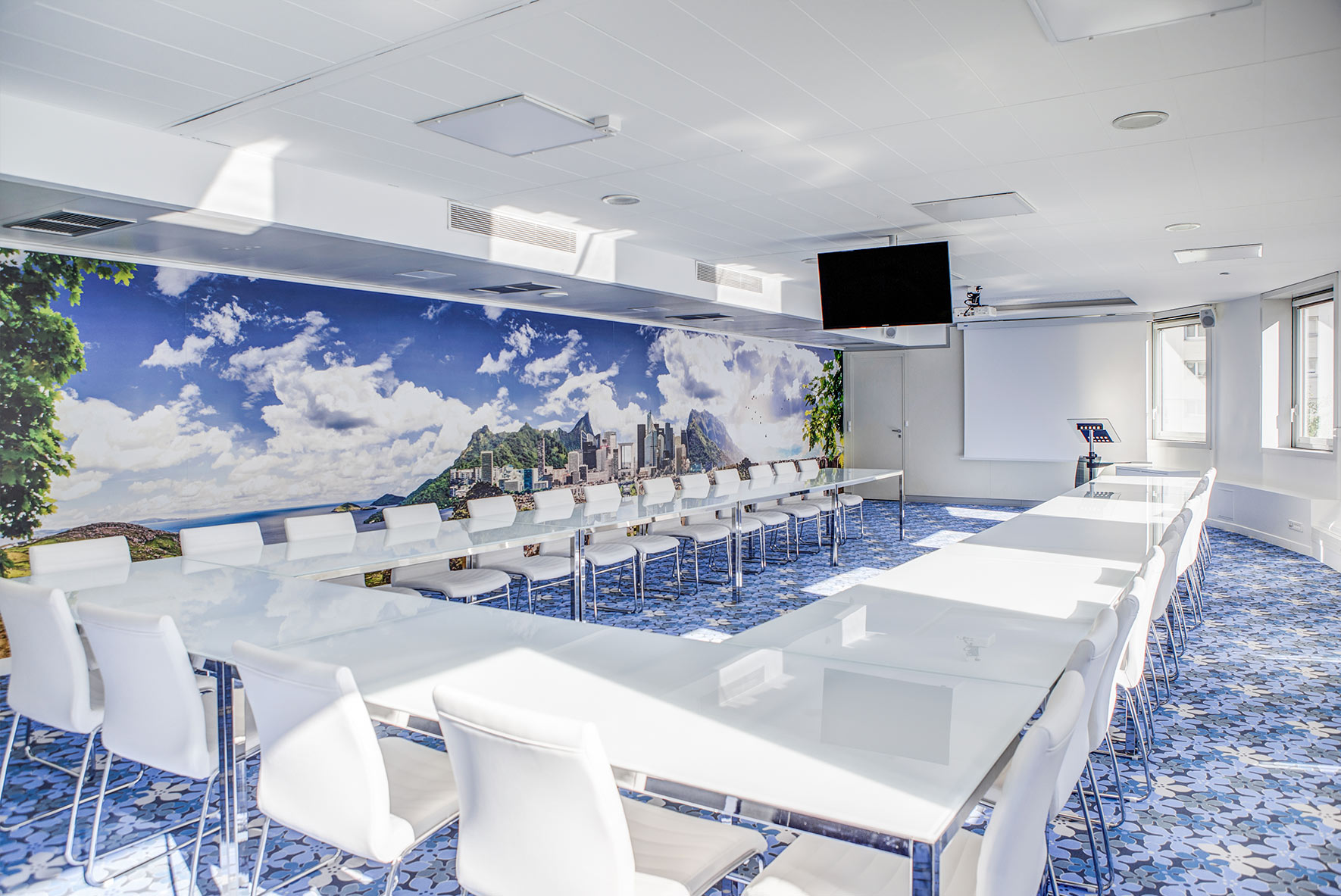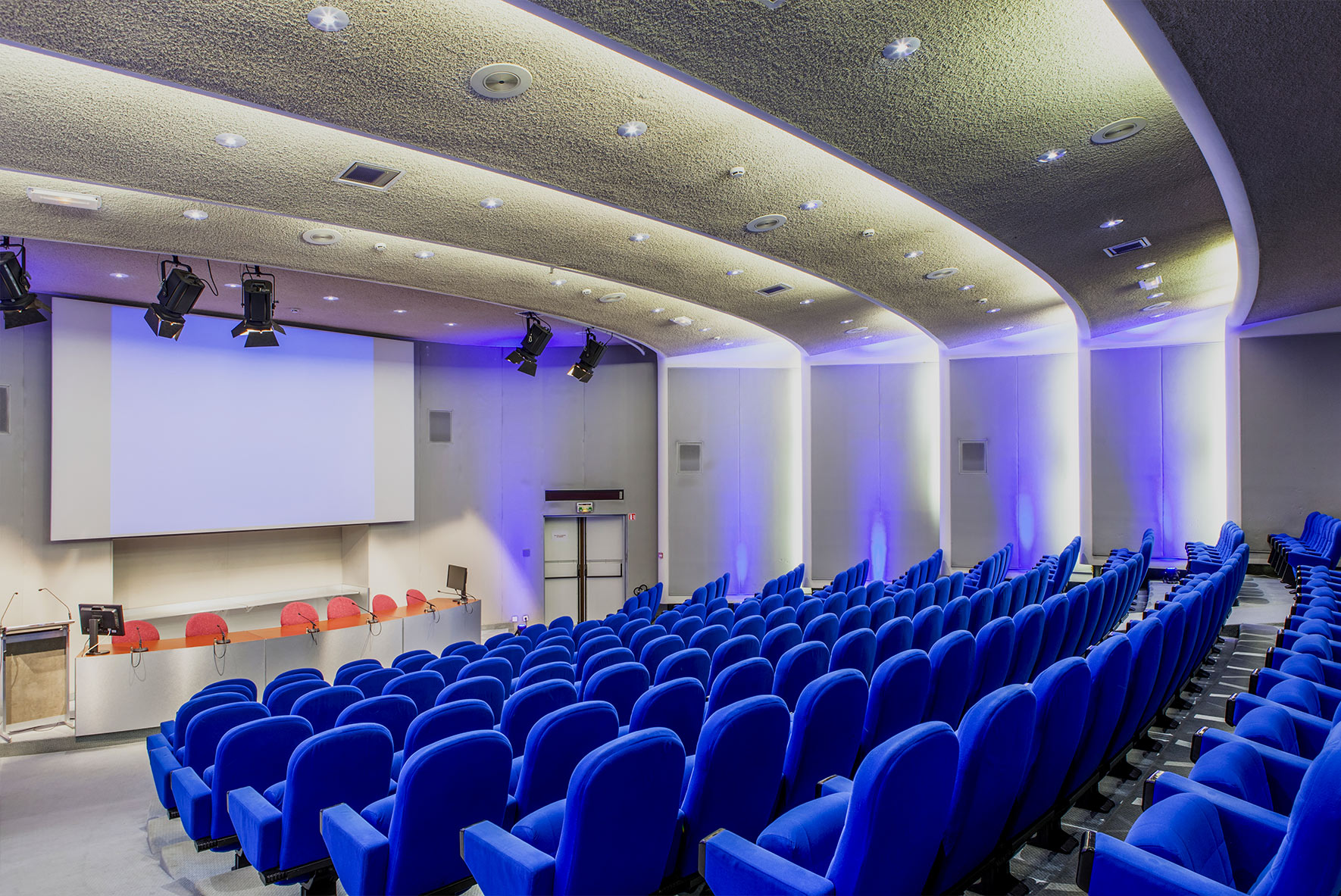 Practical meetings : well located close to the Parisian public transport network and with numerous restaurants of all varieties.
The Maison de la Mécanique is located close to metro line 1 and the RER A, 10 minutes away from the stations La Défense and Courbevoie, accessible via numerous buses and the tramway.
The parking of la Maison de la Mécanique has visitor spaces and reserved spaces for taxi cars and taxi motorbikes.
Several restaurants are available on site with also the possibility to use your own personal catering services. Breakfasts, lunches and appetizing snacks are available with respect to your different requests to ensure for quality breaks.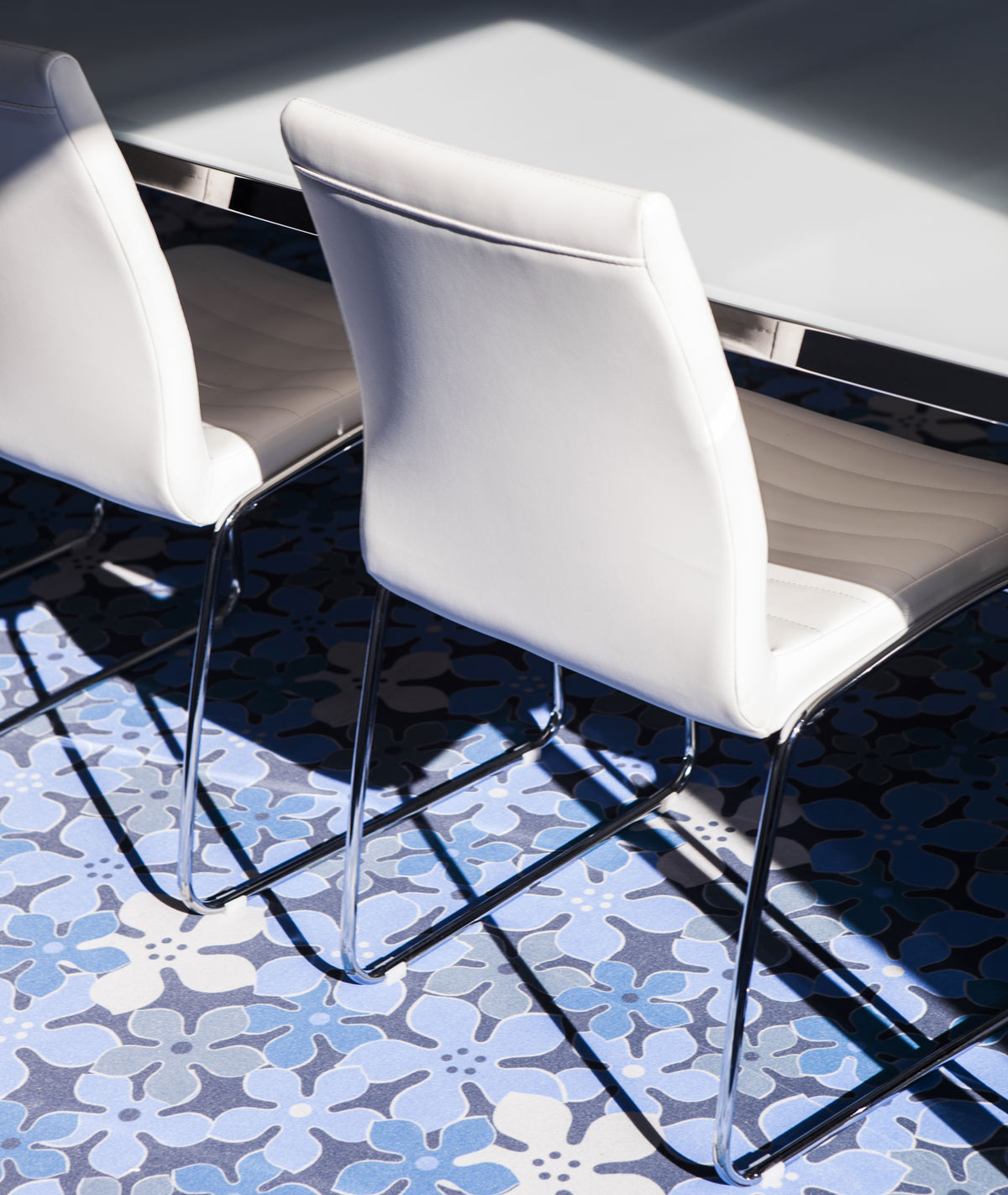 Meetings with a homey feeling : optimum conditions brought together through little details for an inspriring and pleasant working environment.
In the urban center of the Défense business center, this luminous glass building overlooks a garden through opening windows. It's layout favours open spaces and visible nature.
Our restaurant includes formulaes daily-tested and fully-approuved by the regular occupiers of The Maison de la Mécanique.
At la Maison de la Mécanique you are welcomed with coffee served in chinaware and a bunch of fresh flowers. Water fountains are located in the lobbies on each floor.